University of California
Directory of Graduates
Graduates, 1864 - 1905
November, 1905
Published by UC Berkeley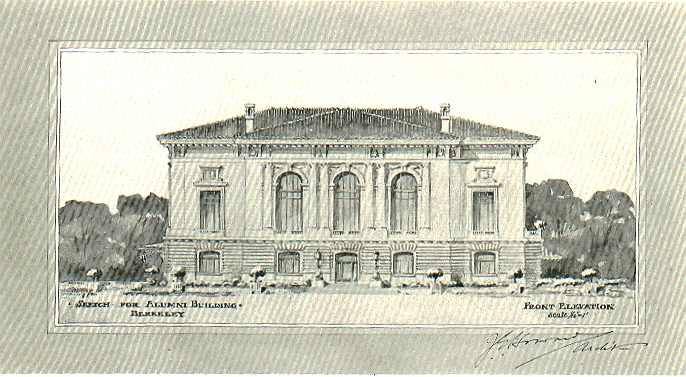 Alumni Hall
---
Tip:
If you want to go to a specific page or jump forward or backwards, go to your "Location Box" or "Address Box" and change the numbers then press enter, they are your page numbers. You can start with "Explanatory Note" where the page numbers begin.
Explanatory Note (pgs. 3-4)
Class Secretaries (pg. 12)
Graduates of the Academic Colleges (pgs. 13-123)
Graduates of the College of Medicine (pgs. 124-139)
Graduates of the California College of Pharmacy (pgs. 140-154)
Graduates of Hastings College of the Law (pgs. 155-171)
Graduates of the College of Dentistry (pgs. 172-186)
Graduates of the College of Veterinary Science (pgs. 187)
INDEX (pgs. 188-260)
Pages 5-11 were a summary of degrees containing no names and were not included in this transcription.
---
© 2002 Nancy Pratt Melton





BACK TO GOLDEN NUGGET LIBRARY'S SACRAMENTO CO. DATABASES




BACK TO GOLDEN NUGGET LIBRARY'S SAN FRANCISCO COUNTY DATABASES




BACK TO GOLDEN NUGGET LIBRARY'S CALIFORNIA STATEWIDE DATABASES




GOLDEN NUGGET LIBRARY